So this morning Sinclairio and i started work on his city. We had a few things to do mainly installing the new piston.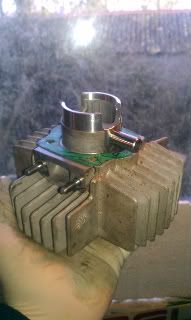 Here it is installed in the cylinder. I used my new ring compressor which made it very easy.
Once the cylinder was bolted back on with the new piston inside we checked the compression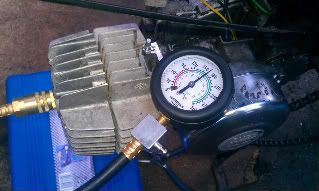 Next we cleaned out the carb and installed that.
We then decided to put the old wheels back on as we had a few problems with the larger ones mounting correctly. Then we installed the Technigas exhaust.
And finally here it is running!!